DIE FOTO BOX
Photobooth - DIE GARANTIE FÜR SPASS
Ich weiß mittlerweile hat fast jede Hochzeit eine Fotobox. Aber es ist einfach nicht mehr wegzudenken. Es ist immer wieder lustig und wird es auch immer bleiben. Ich gebe euch gerne einige Tips wie ihr die Fotobox noch einbringen könnt, habe ja schon viel gesehen. Es ist eine Box mit individuellem Sofortdruck für eure Hochzeit, oder anderer Veranstaltungen. Unbegrenzter Fotospaß, tolle Erinnerungen, inkl. Fotoaccessoires für witzige und lustige Bilder.
Mehr Infos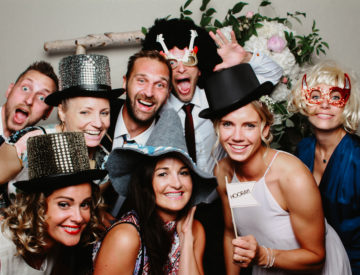 I'm all about couples breaking traditions and doing things their way.
BECAUSE THAT'S HOW IT REALLY SHOULD BE.

You do intentional.
You have purpose.
You LOVE.
You don't do traditional.
You don't do the princess dress and you will always pick flowers over diamonds.

You are vibrant and honest and raw.
You are shameless.
You are alive.
You don't hold back.

You don't live for the weekends.
You are in love with every minute of your existence.

If that's you, we're about to become friends.
Alternative wedding Photography for modern lovers - let´s create something beautiful together